Campsites in Jard-sur-Mer
The "Parfums d'été" campsite is the perfect place for a 100% natural outdoor vacation.
We offer 118 emplacements comfortable pitches to pitch your tent or caravan in the shade of the holm oaks, or to stop for a few days with your motor home.
Read more
Stay in the heart of the national forest, only 300 m from the seaside and 500 m from the city center of Jard-sur-Mer. Here, you forget your car, and walk or bike around….
For your safety, only gas or electric barbecues are accepted.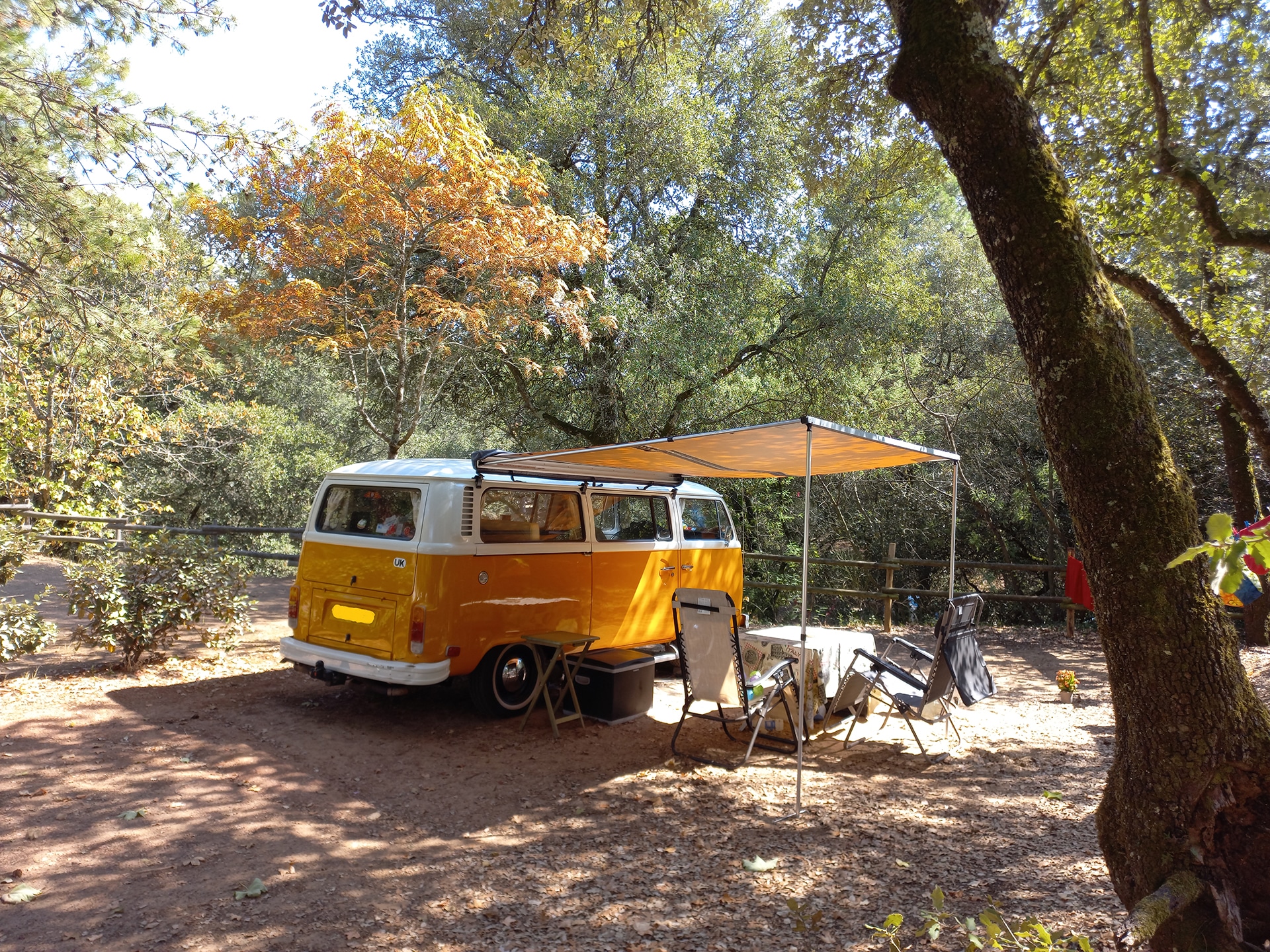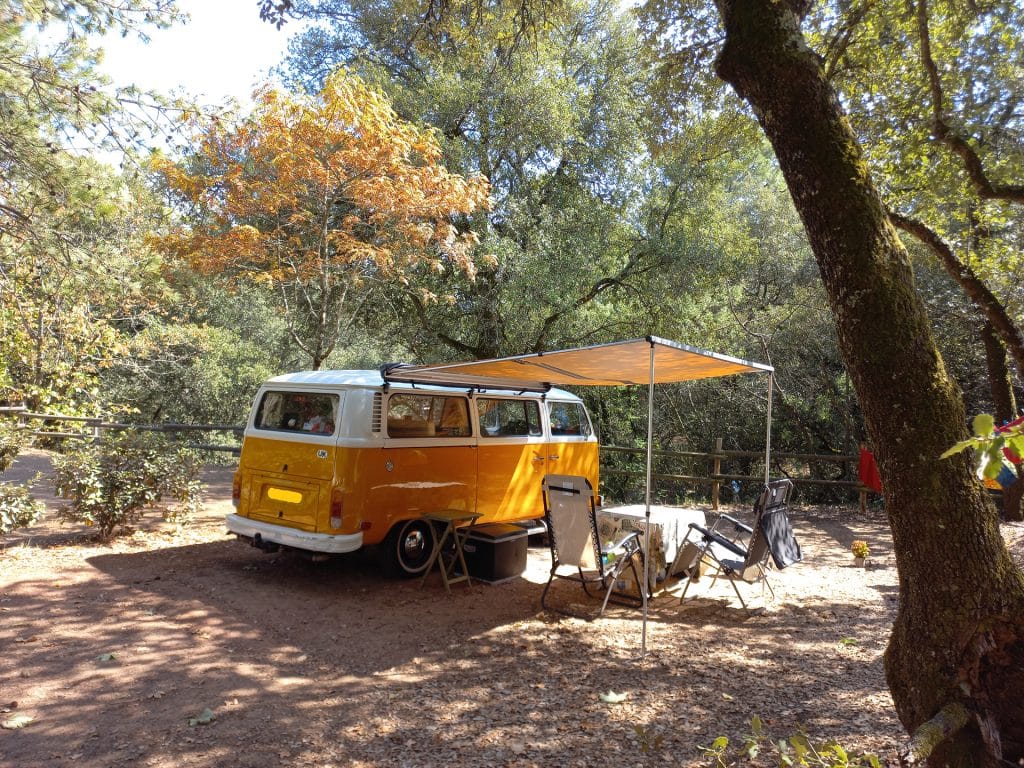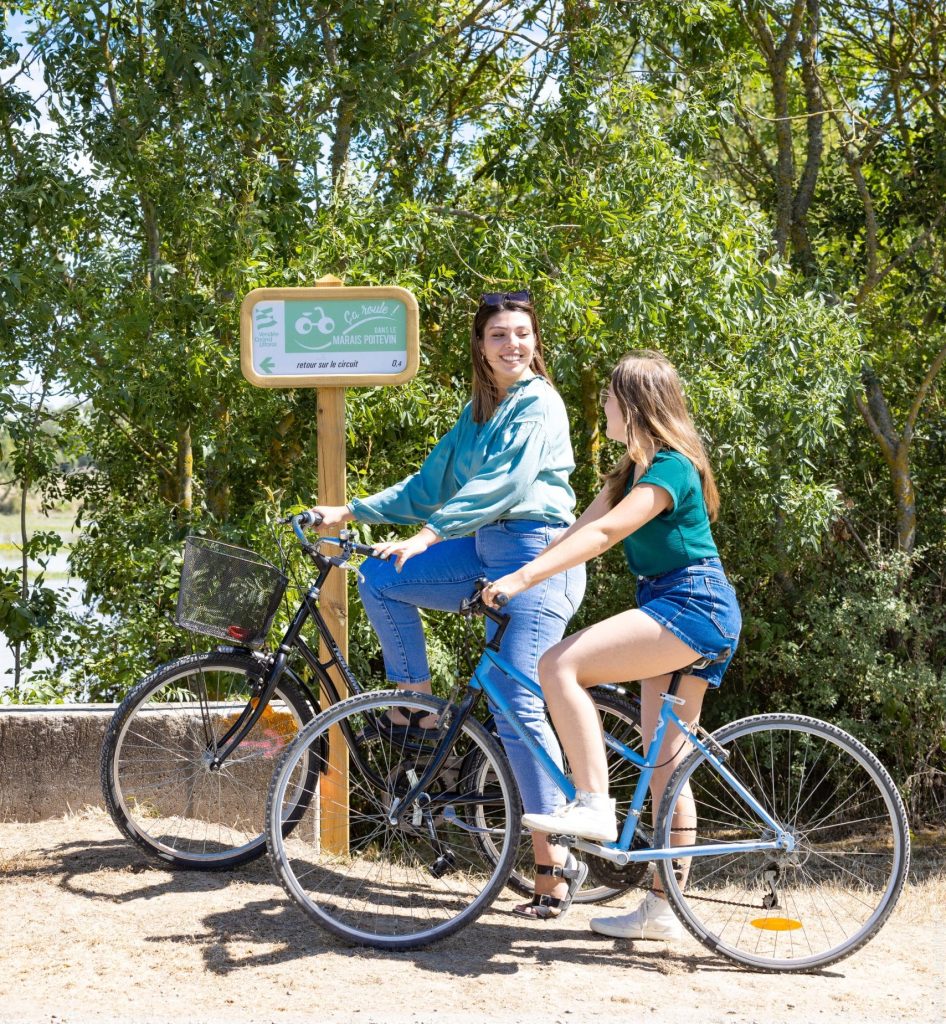 Parfums d'été campsite: your new home-bike stopover
Whether you take the "Vélodyssée", the Richard Coeur de Lion or the cycle paths of the "Vendée Vélo" route, whether you are looking for a After your day's bike ride, take a break in Jard sur Mer in our campsite located in the state forest, at only 300 m from the seaside.
Read more
Labelled "Accueil Vélo" since 2014, we offer tourists on bicycles, a preferential "Accueil Vélo" rate (hot showers and access to the heated pool included) and services to organize you for the rest of your trip: tire inflation and repair kit, charging your laptop at the reception, tourist information, advice on bike routes and the cycling network, but also:
Free 30-minute WIFI access (WIFI room only)
The possibility of recharging your cell phone at the campsite reception (offered)
The possibility to park your bike in a closed and secured room
The possibility of washing and drying your clothes (tokens on sale at the reception)
The possibility to "shower" your bike… if it needs it too!
You are welcome to visit us.
To make your step comfortable…
A location in a wooded environment
30 minutes of free WIFI access
The possibility to order fresh bread and pastries
The possibility to park your bike in a closed and secured room
The possibility to wash and dry your clothes
The possibility to wash your bike if it needs it
Camping Vendée caravan site
But what is it that drives millions of French people every year to stay at a campsite and mostly in the Vendée in a caravan site? This can be explained in three words: friendliness, freedom and quality. Conviviality because everyone knows that meetings on a campsite are natural, without fuss.
Read more
It starts as soon as you arrive, as soon as you unhook your caravan, the children are already at the pool with their "new" friends. Camping is all about sharing. Freedom because you can set up your caravan wherever you want, change town and environment in the blink of an eye….You change your way of life, you forget your habits: no television but the radio for the morning news, you play board games with the children in the evening around a lamp and all this outside, in the open air.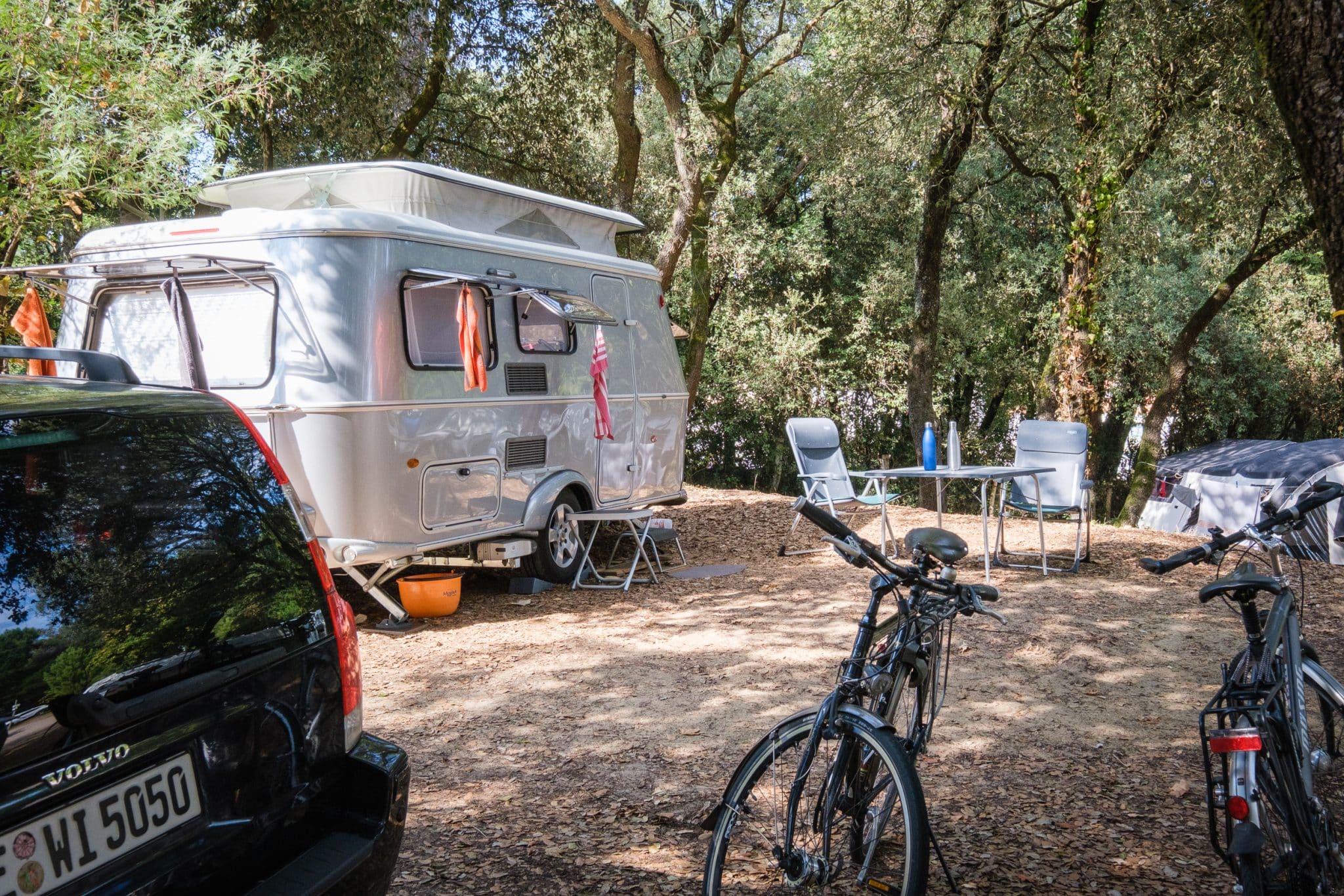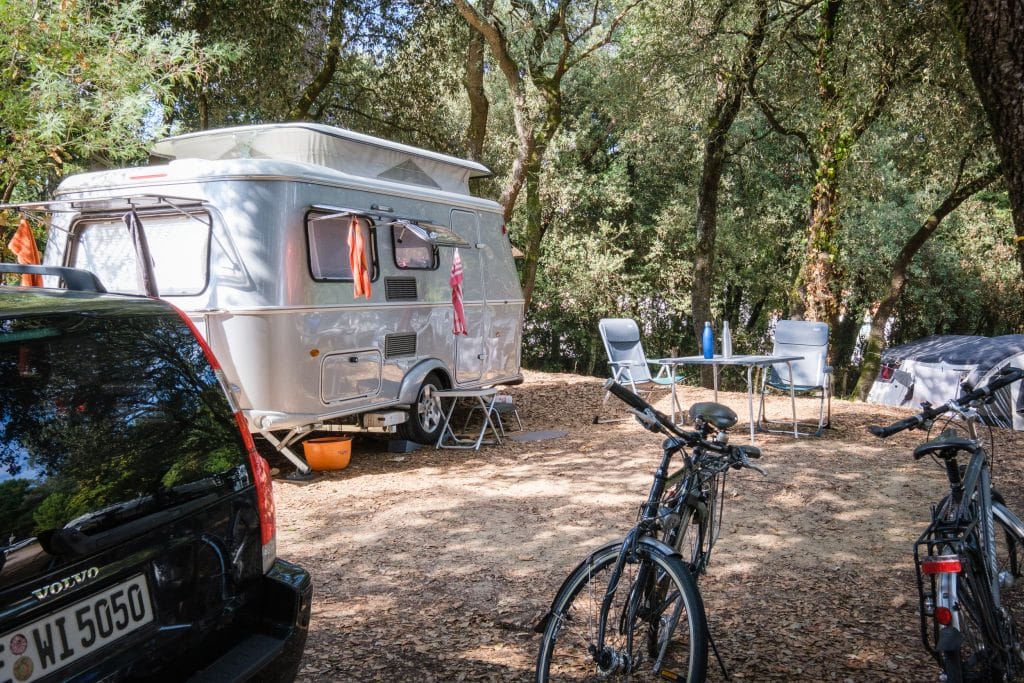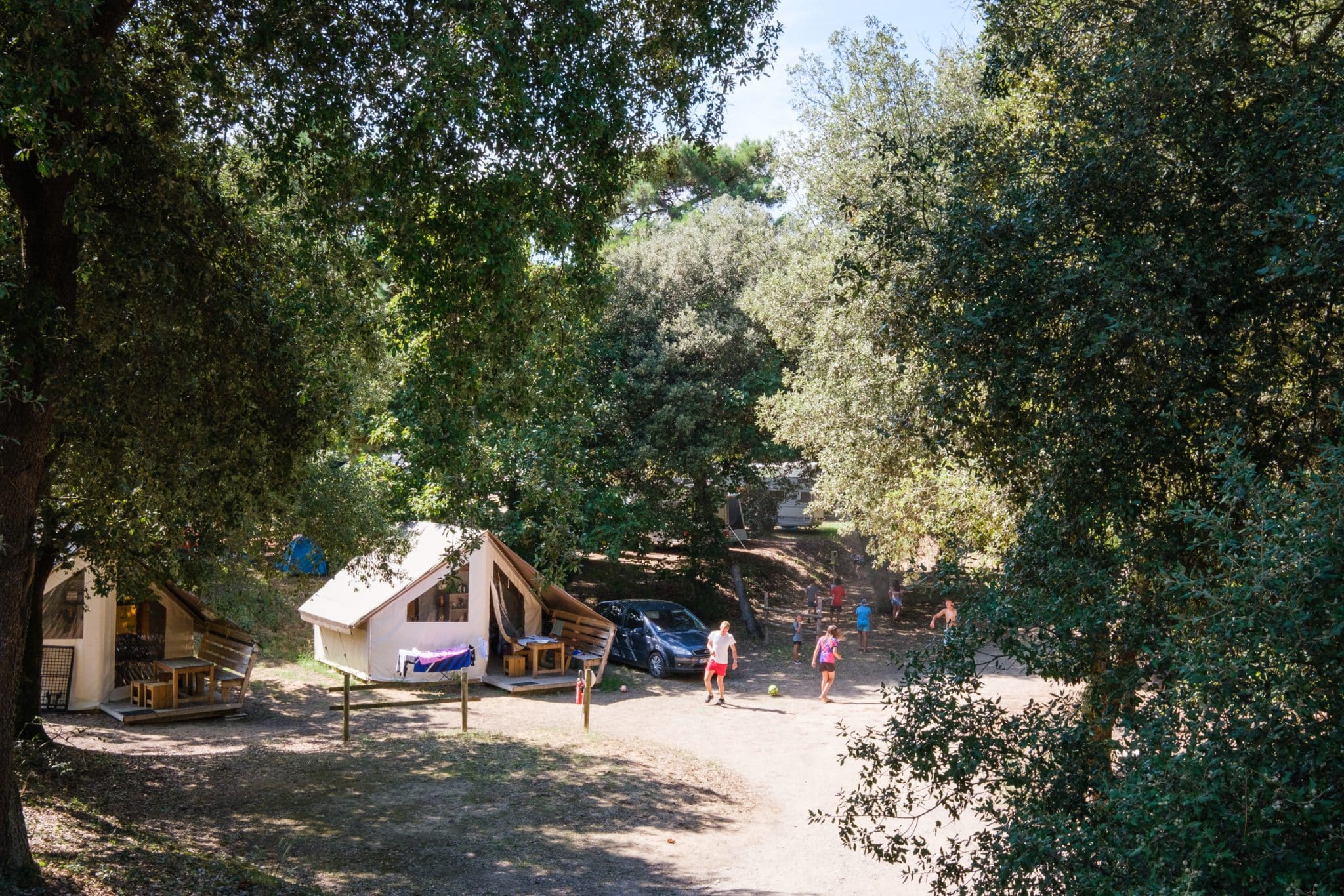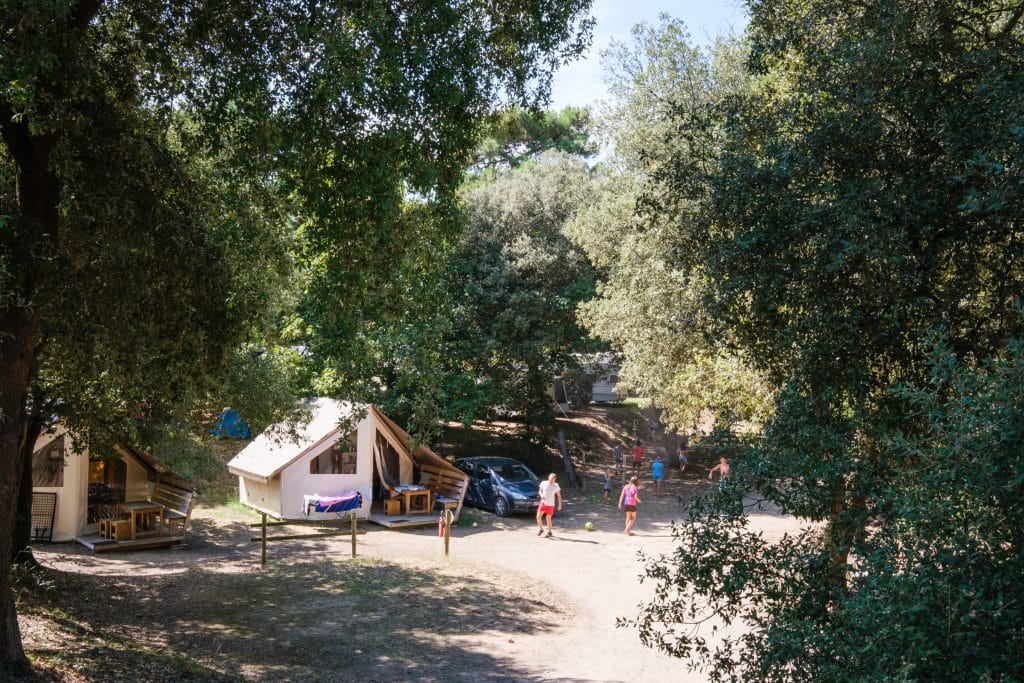 Camping pitch Vendée cheap
Are you a student on a tight budget? Are you a blended family and 100% into tent camping vacations? Camping is trendy, but it's also the most popular vacation option for children and certainly the most economical.
Read more
Forget your parents' old leaky tent and invest in a comfortable tent with an interior living space that's quick and easy to set up. Don't forget to ask the seller the size of your new canvas. This parameter is important in order to assign you the best plot for your equipment because some campsites do not have spacious pitches for campers.
Once you have chosen your tent, all you have to do is find a cheap campsite in the Vendée and reserve your tent pitch because camping vacations are becoming more and more popular and campsites are often fully booked as the big departures approach.
Don't look any further for your cheap campsite in Vendée. Our campsite " Parfums d'été " located in Jard sur Mer offers bare pitches where you can set up your tent and spend a pleasant stay in a wooded setting at only 300 m from the seaside and for a reasonable price.
On site, you can enjoy the heated outdoor pool, the multi-sports field, the playground…and many other services. In the evening, you will be able to have fun with the numerous animations proposed on the marina.
The quality is definitely an added bonus. Now you are paying attention to this notion and that is a good thing. The welcome must be warm, the cleanliness irreproachable, the natural environment neat and preserved.
Read more
At a time when we only talk about the decrease in purchasing power, camping remains the most economical way to spend your vacations. And when choosing between a mobile home rental and a caravan site, the latter is without a doubt the most affordable. In the Vendée, campsites offering bare pitch rentals are becoming increasingly rare. The green plots have given way to fully equipped accommodation. Located in Jard sur Mer, our campsite "Parfums d'été" offers you more than a hundred barepitches to install your tent or your caravan.